I'm rather fond of
Arran
. The 10 Year Old is a good every day dram (and the bottle goes down mighty fast in my house). Some of the limited releases have been superb, such as the Peacock, and the Sleeping Warrior. I'm not so keen on the Machrie Moor - it needs more peat - but overall I like their whiskies.
I recently tasted a
single cask bottling of whisky distilled in 1996
which was outstanding, and left me thinking that Arran's plan to have an 18 Year Old as part of the core range was A Good Thing, because the mellow, rounded nature of
that
limited release 17 Year Old really suited the sweet toffee apple house style.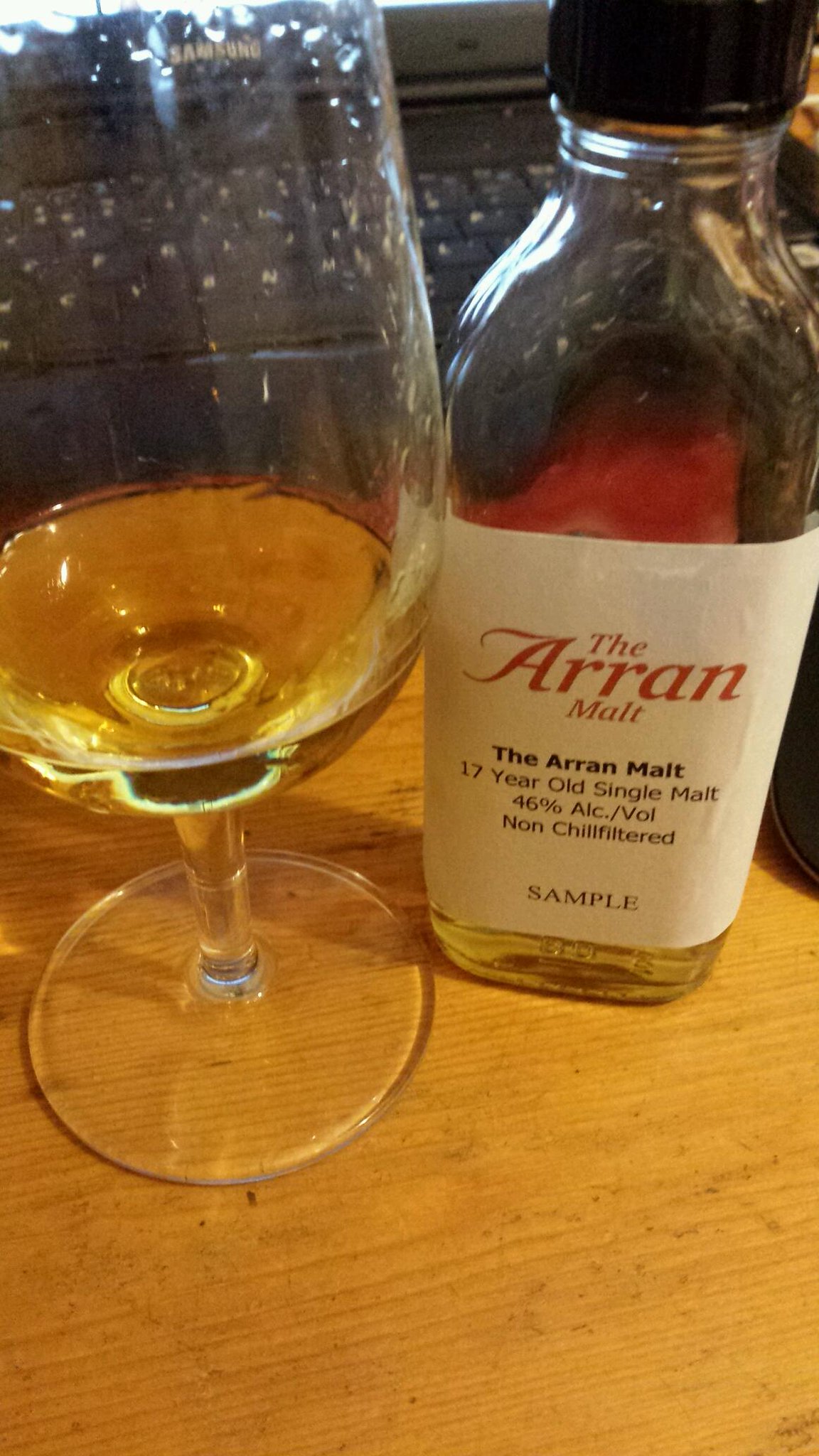 So, to
this
17 Year Old, which is a limited release on the way to the Eighteen due out at some point in 2015.
The nose is sweet toffee, but with much less of the green apple note Arran usually gives me. There's a really attractive marzipan-nutty aroma. It seems a little more spirity than usual for Arran.
The palate is very rounded and mellow. Sweet syrupy apple juice, musty-dusty wood, and a little bit of the almond I found on the nose.
With water the nose opens up. Still nutty, but more macaroon or coconut, and biscuity. Not apple-y. The palate is now mouth coating and silky, very sweet and not so apple. The finish is really satisfying - lipsmacking even.
Overall, I'd rate it as
Very Good Indeed
.